Featured post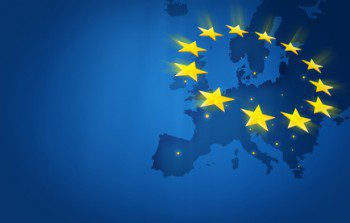 8 June 2017
The European Coalitions for Cultural Diversity welcome the adoption by the European Parliament and the Council of the regulation regarding cross-border portability of online content services.
They consider that the regulation provisions are succeeding at providing an adequate balance.!--more--
The regulation will offer access of works for Europeans temporary present in another Member State than the Member State where they habitually reside. The EU citizens will continue to use their online content services, notably their paid subscriptions.
Portability will also guarantee the safeguard of the rights territoriality, cornerstone of the financing of the European audiovisual and film economy.
The adoption of this regulation will plenty satisfy the demand for cross-border access of cultural works, namely audiovisual works for European citizens.
With this important reform, the European Coalitions observe that a big step forward has been done in order to str read further
Read further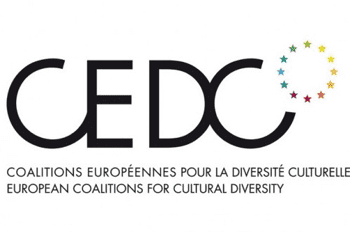 24 May 2017
The European Coalitions for Cultural Diversity welcome the adoption of the Council's position regarding the audiovisual media services directive. This important vote will give the go ahead for the EP to enter into a trilogy with the EU Commission and the Council of Ministers order to negotiate the final version of the revised directive.
The measures endorsed by the Council will guarantee the protection and the promotion of cultural diversity online by adopting an ambitious European audiovisual policy which has at its centre the promotion of European works online thanks to a mandatory quota of 30% in a VOD catalogue. The Council and the EP also want to safeguard certain Member States' existing investment obligations on VOD platforms in order to support national and European film making.
The European Coalitions are pleased that the Council of Ministers have found a common position with the European Parliament regarding the threshold of European works that have to be present on onli read further
Read further
18 May 2017
The ECCD express their concern regarding the attempt of some Members of the European Parliament (MEPs) to undermine the work that the co-rapporteurs and the CULT committee have carried out in order to draft a very important report for the audiovisual sector and the cultural diversity. !--more--
Some Members of the European Parliament triggered a procedure aimed at putting to the plenary vote on Thursday the 18th of May, the negotiation mandate that the co-rapporteurs Petra KAMMEREVERT and Sandrine VERHEYEN received from the members of the CULT Committee on the 25th of April. This would enable informal trilogue negotiations to begin with the European commission and council of the EU on the final version of the audiovisual media services directive.
The ECCD believe that the co-rapporteurs have succeeded in their report in ensuring the promotion and funding of European works in the digital age, particularly with regard to video on demand services. Most of these are non-European service pr read further
Read further