Featured post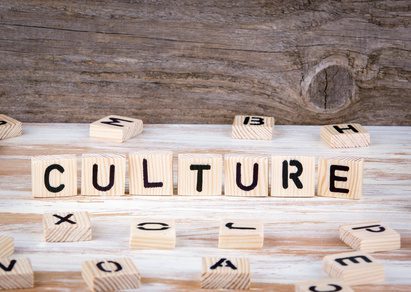 30 September 2019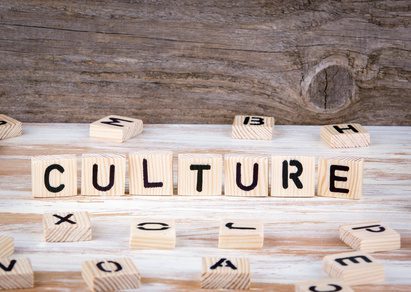 The European Coalitions for Cultural Diversity are joining other cultural and creative organisations in asking the EU Commission president-elect to urgently refer to culture within the title of the Commissioner's portfolio "Innovation and Youth".
!--more--
The absence of the word "culture" would be a shocking and incomprehensible signal to give after the strong political advances, defended and carried out by Mrs Gabriel, then Commissioner for digital economy, and adopted by the European Union in the last legislature, both in terms of regulating internet platforms in favor of European creative works and the strengthening of copyright.
The issues at stake for cultural diversity in the next years are equally important and strategic for the EU. Therefore, the ECCD particularly supports an increase in the EU budget devoted to culture and the inclusion of the concept of cultural diversity in the future discussions on Artificial Intelligence, as it plays a strategic role in promo read further
Read further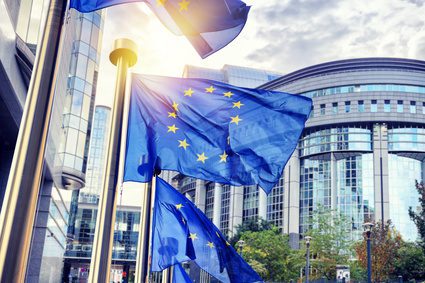 27 March 2019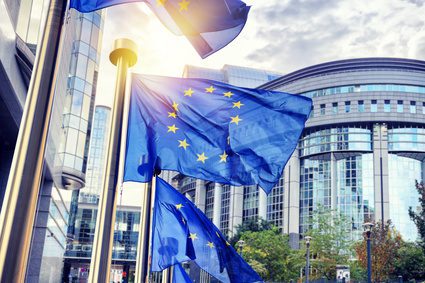 The European Coalitions for Cultural Diversity (ECCD) wholeheartedly welcome the adoption of the Copyright Directive in the Digital Single Market by the European Parliament.
!--more--
After years of debates and heated campaigns, MEPs adopted yesterday a critical piece of legislation that aims at adapting the copyright to the digital world. The directive, when implemented in Member States, will ensure that creators, including authors, artists and creative workers can earn a fair living from their creative work in the digital age.
The ECCD thanks MEPs for endorsing this text that is so essential for underpinning cultural diversity and that goes to the very heart and soul of EU cultural creation.
Quote :
Carole Tongue, Chair of the European Coalitions says : « Creators will be able to enjoy a fairer share of the internet's huge revenues and thus create more diverse works for all of us. We now look forward to the directive's implementation in each and every Member State of the EU ».
---
Pr read further
Read further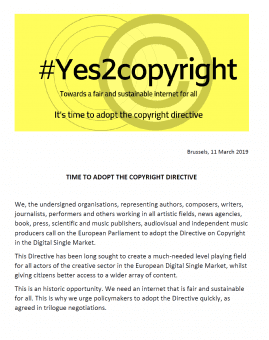 11 March 2019
Read the joint letter of more than 230 cultural professional organisations in Europe asking the European Parliament to adopt the Copyright Directive end of March: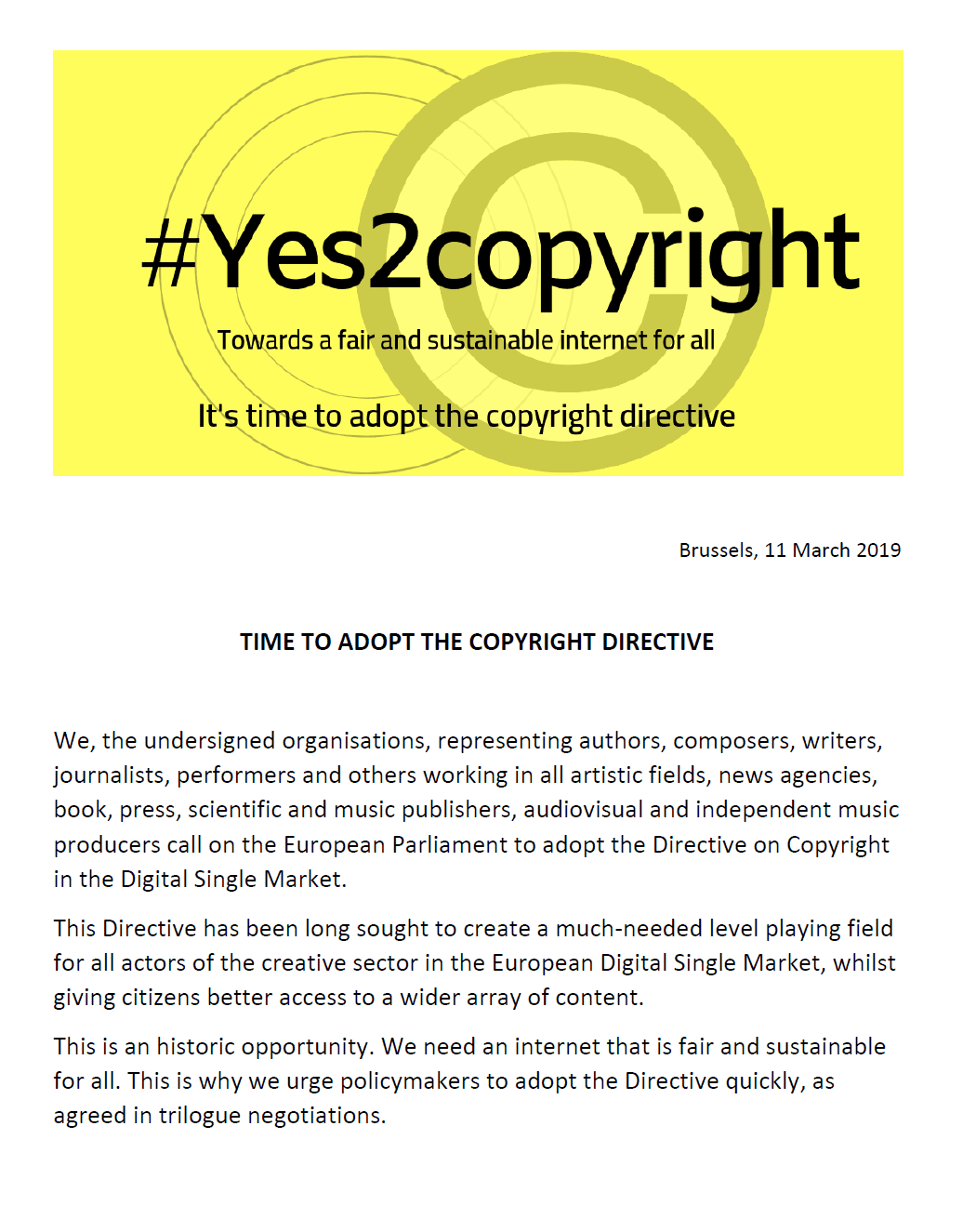 Read further