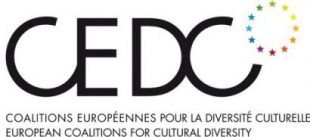 The European Commission unveiled last Wednesday its plan for the EU for financial recovery from the COVID-19 crisis.
We welcome the historical proposal of the European Commission to allow the EU to borrow on the financial markets and thus relieve the pressure on Member States to directly support their economies.
However, the European Coalitions for Cultural Diversity (ECCD) considers that this draft recovery plan does not address the needs of the cultural sector.
From the € 750 billion proposed to help the most affected EU sectors during this crisis, namely the cultural sector, none of this money will directly benefit the sector.
Indeed, the EU Commission only proposes to allocate € 1,5 billion to the only programme that supports the sector at EU level: the Creative Europe programme. This proposal is less than its original proposal before the crisis and will not be financed thanks to the money borrowed on the markets.
In 2018, when the EU Commission proposed a draft EU global budget, the envelope for Creative Europe was of € 1,64 billion, a small increase compared to the current budget for 2014-2020 of € 1,46 billion.
In the meantime, the EU Commission has recognised that the cultural sector is the most impacted by the crisis as the Creative and Cultural Industries have experienced the largest losses with a drop of almost 80% of revenues in the second quarter of 2020 and an estimated drop of 50% for the last quarter of 2020.
According to this draft recovery plan, the Creative and Cultural Industries will have to count on the support of Member States with only timid encouragement of the EU Commission.
The ECCD would have wished that the EU Commission had proposed at least to double the current budget of Creative Europe, as asked by the European Parliament. The Commission should certainly not have proposed even less as in 2018. Positive political announcements made by the Commissioners Thierry Breton and Mariya Gabriel on 4 May 2020 should have been translated into concrete funding.
EU cultural diversity, its protection and enhancement deserves more EU political and direct financial support. The ECCD therefore hopes that the EU Council will reconsider this proposal for Creative Europe and will give more robust consideration and concrete support within this historical plan. The EU cultural sector deserves to be part of this important moment that foster EU integration.
Quote:
"The decision of the European Commission to disregard the contraction of the cultural and creative industries is baffling. They are a key part of the European economy, offering 4 million jobs which are locally based, with a huge capacity for expansion and whose content makes life worthwhile", said Carole Tongue, Chair of the European Coalitions for Cultural Diversity
Press contact: Laure Gicquel – contact@europeancoalitions.eu