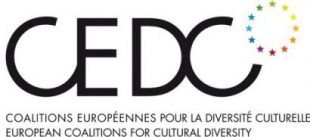 Last week, the Commissioners Mariya Gabriel in charge of Innovation, Research, Culture, Education and Youth, and Thierry Breton in charge of the Single Market have unveiled some measures to further help the cultural sector in a near future.
The European Coalitions for Cultural Diversity (ECCD) welcome the important announcements they made.
Among them, the EU Recovery Plan will take into account the needs of the cultural sector by helping to "repair" the losses of revenues of cultural enterprises and of the independent players. Helping in the recovery of the cultural and creative industries is a minimum to prevent EU cultural diversity from collapsing.
This plan will also include investment measures to help the EU cultural sector to bounce back from the crisis and to help it to "embrace" digital working.
The crisis has further revealed that the diversity of the EU cultural ecosystem is very rich and extremely fragile, composed of a lot of small enterprises and independents, such as cultural professionals and artists. It has also shown that the digital exploitation of works will prevail more and more as the cultural habits of the EU citizens are shifting online. However, the rules in the digital world are still not the same as in the real cultural and local life. The online experience allows a lot but not everything, especially when the EU cultural ecosystem is mostly rooted and financed by a physical presence. Most of the cultural actors are depending on real life away from virtual reality.
The online platforms must indeed contribute more in the cultural ecosystems. The ECCD are therefore grateful of the support of the Commissioner Thierry Breton in this regard, as well as for the affirmation that the AVMS directive and the Copyright directive should be swiftly adopted. The implementation of both pieces of legislation will play a key role for online platforms to contribute in the production of EU works and to better remunerate the digital exploitation of works.
Both Commissioners reiterated their support for the Creative Europe programme and for its budget. As we have pledged last week with 80 other EU cultural organisations in an open letter (Joint call for ambitious EU budgetary measures for culture), the budget proposed by the European Parliament of €2.8bn should be considered the absolute minimum, as it is the only EU instrument that fosters EU cultural diversity. It is badly needed to help the recovery of the sector at EU level.
In the view of the ECCD, the will of the EU Commission to create a Solidarity Fund for artists and creators is also a very important initiative. They hope to see its concrete implementation very shortly.
EU cultural diversity needs to be better protected. This implies enjoying a greater share of the revenues made through the digital exploitation of works and the development of financial guarantees to support small and medium EU cultural enterprises. These are both essential conditions for the EU cultural sector to be sustainable after the crisis.
Press contact: Laure Gicquel – contact@europeancoalitions.eu